Digit invests at your pace
Don't worry about how much to put in the market. Digit knows your spending habits, bills, and goals. We use that info to calculate the right amount to invest in a portfolio that fits your situation.
A portfolio that's right for you
Open a simple investing account and Digit will help you contribute at your own pace. We match you with one of these expertly-balanced portfolios of stocks and bonds that are designed to grow over time.³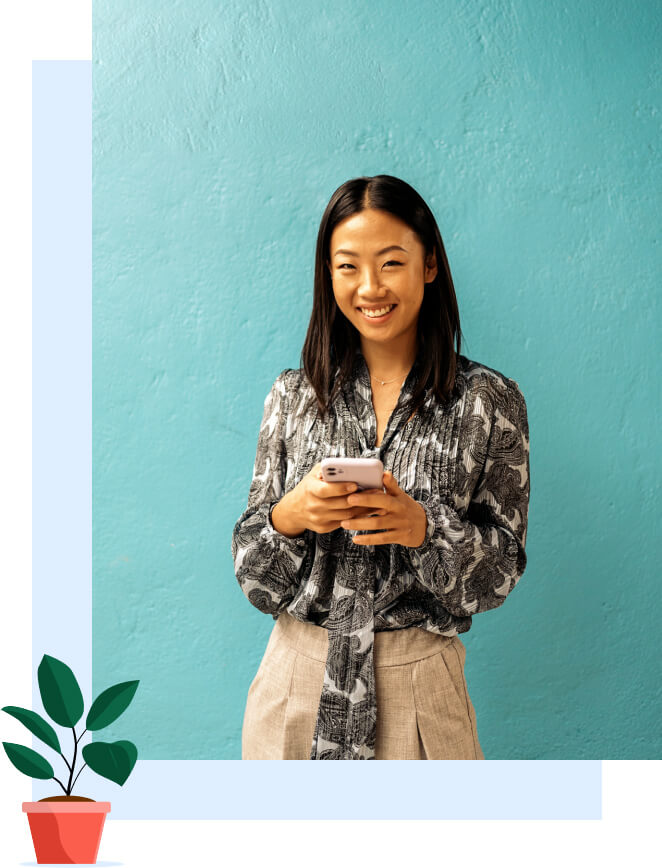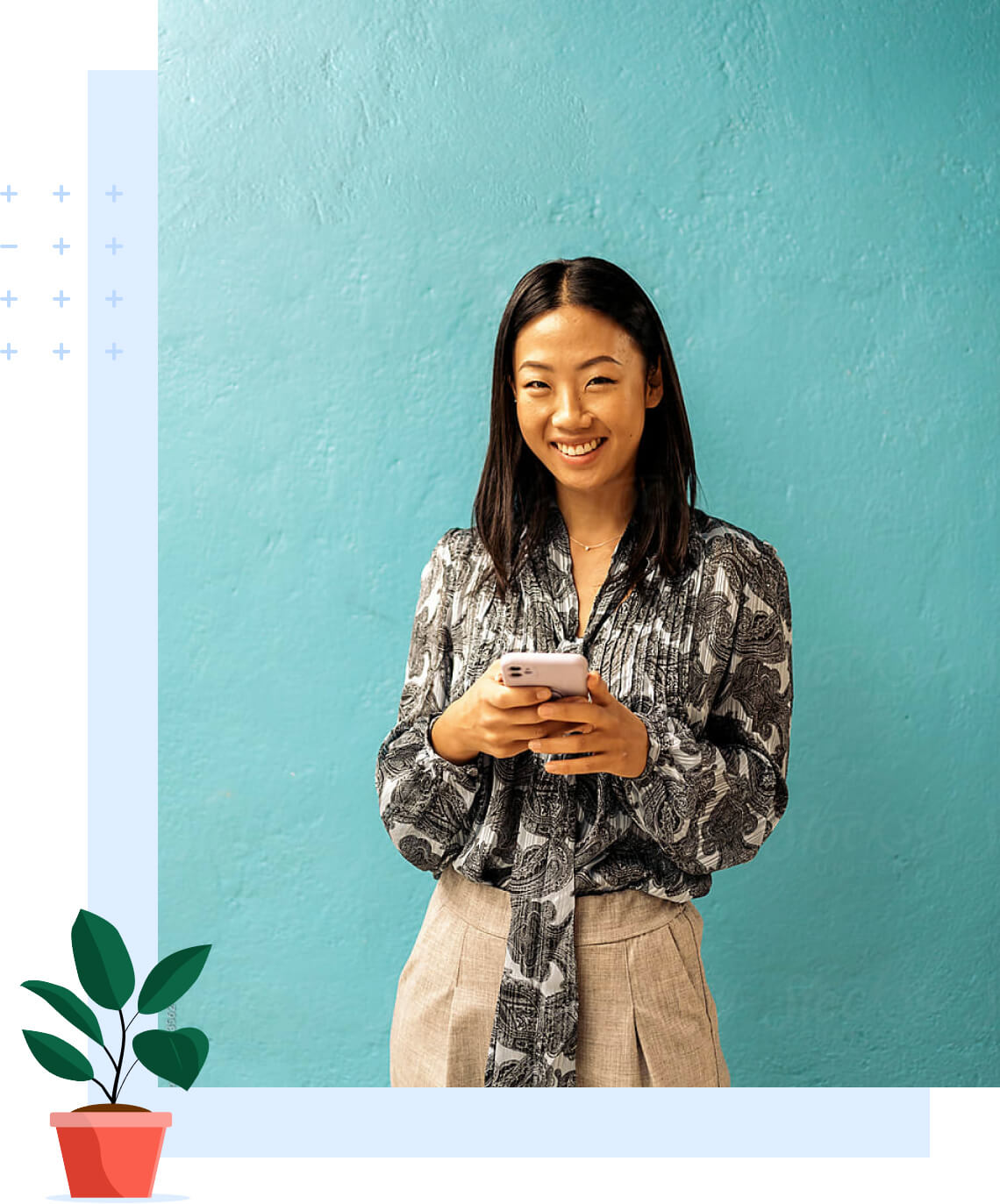 Conservative
This portfolio of ETFs minimizes risk for folks who may need their money sooner.
Moderate
This portfolio is designed for solid gains over a longer time period.
Aggressive
This option carries the highest risk, but has potential for larger returns over time.
Let Digit think about retirement
We think about retirement the same way we think about saving — a little a day makes it a lot less stressful. Digit looks at your full financial picture and contributes what's smart for your situation.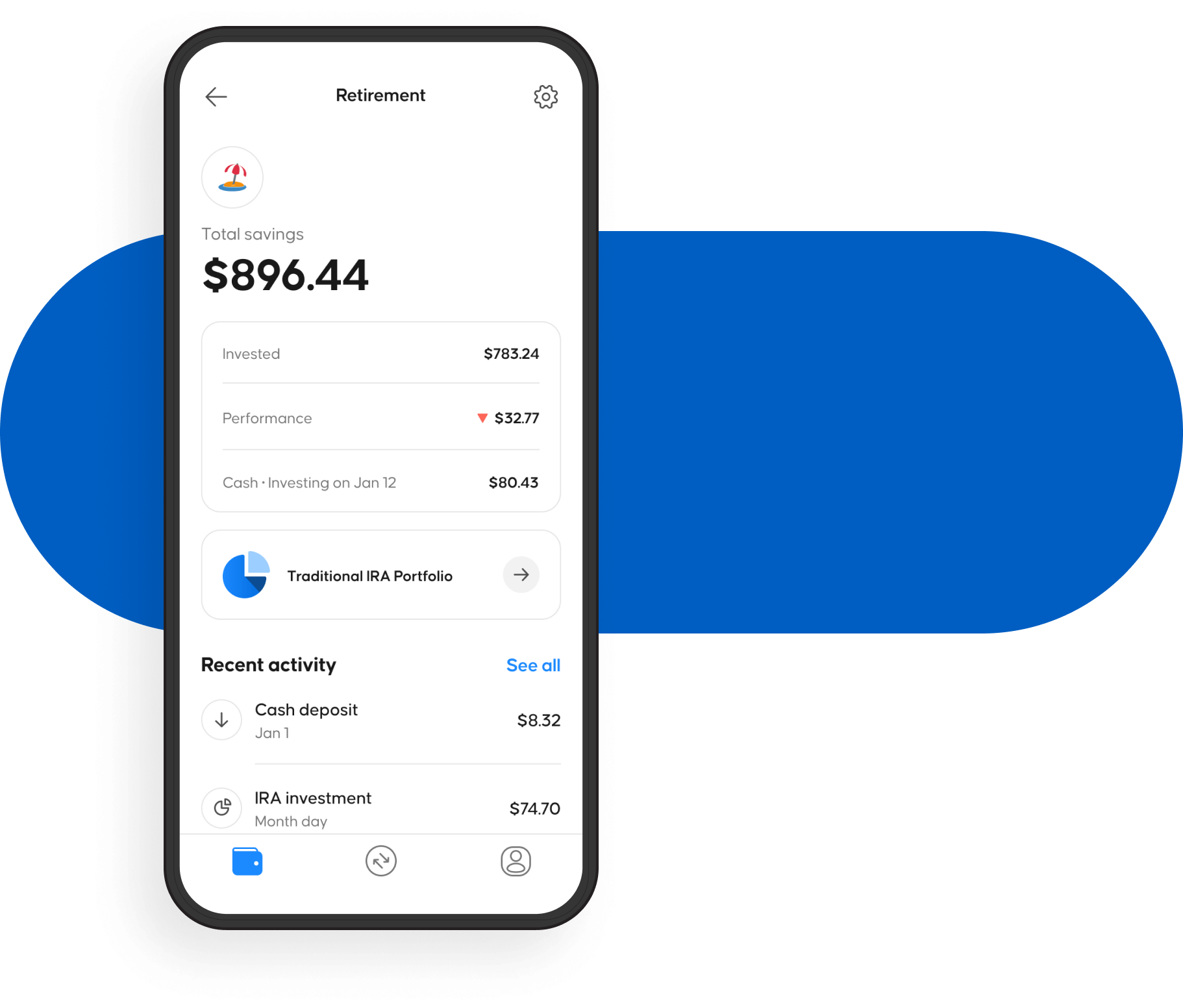 Roth or Traditional IRAs
Choose the Individual Retirement Account that fits with your salary so you can save on taxes. Digit keeps annual limits in mind so you won't contribute too much.
Contribute the Digit way
Just like saving up for goals, Digit finds small amounts each day that you won't feel. You won't notice it today, but your tomorrow self will thank you very much.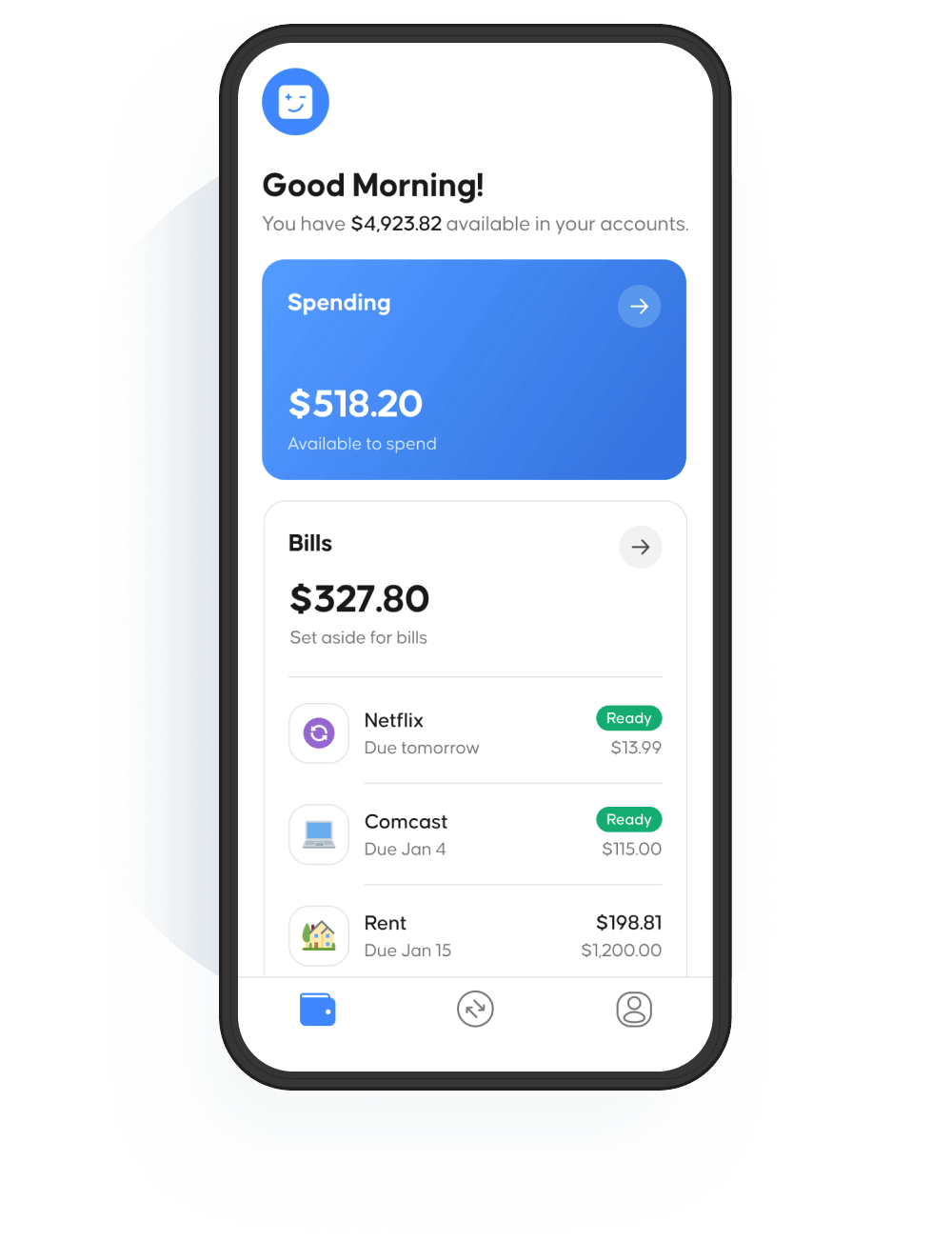 Try Digit for free
Get 6 months on us. Switch to the all-in-one app⁷ that intelligently banks, budgets, saves, and invests for $5/mo.
You've invested a lot of time here
Still have questions? Here's a collection of our most common ones.
How does Digit know when to invest?

Just like your savings goals, Digit will set aside money from your Spending balance into your investment account when you can afford it. Several times a week, Digit will then invest that money in your portfolio.

Does investing cost extra?

It doesn't. Investing in your long-term wealth or retirement is all part of the package. You don't have to pay extra to make investments using Digit.

Can I move invested money to other accounts?

Yep, but there are a few caveats. Anytime you're pulling money out of your investment or retirement account, there are tax considerations. And money from investments has to go to your Spending account before it can be moved to Bills or Savings.
Read more FAQ's in our Help Center